Colorful weekend in Rome, the next will be Rose!
Pink:  the color of the next protagonist "Colorful Weekend " in Rome. L 'appointment with this new initiative will be Saturday, April 30, 2016.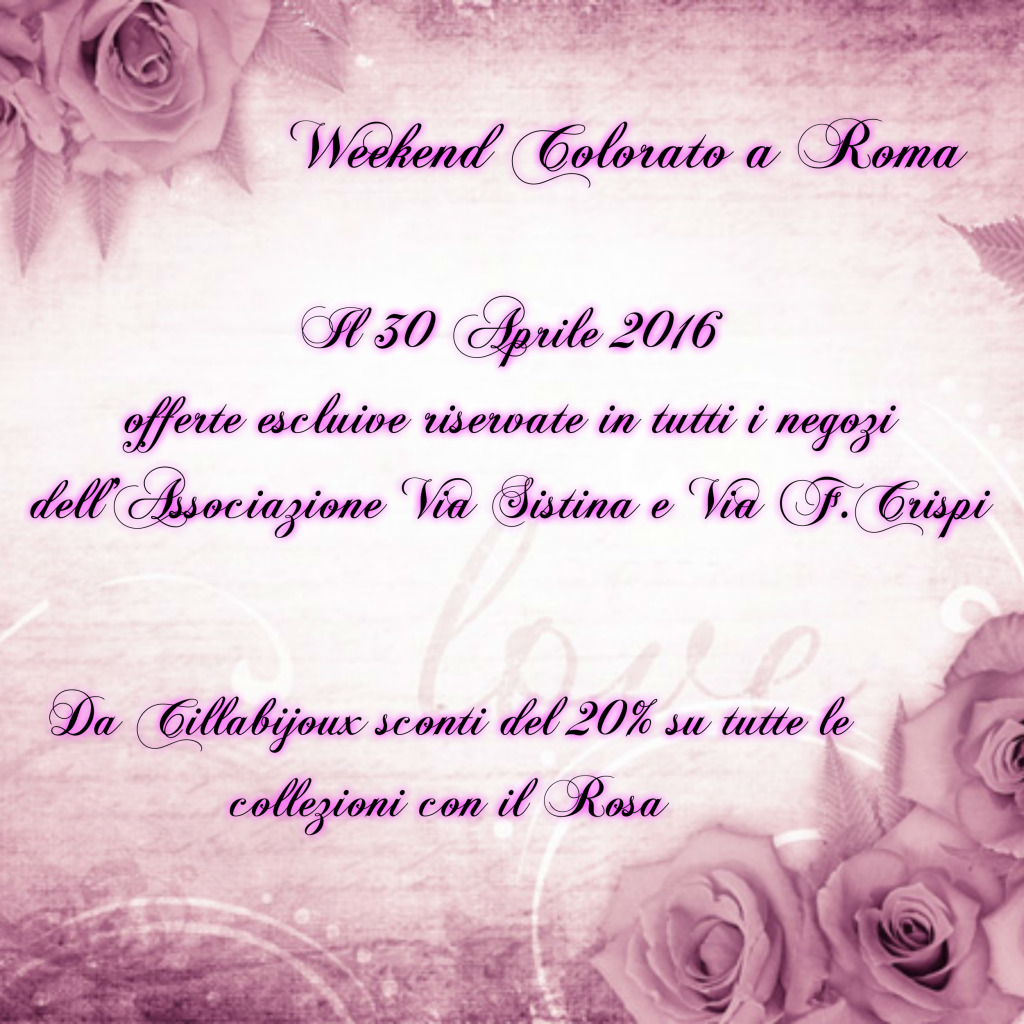 Brainchild of the new President of the Association of Via Francesco Crispi Traders and Via Sistina, Barbara Mandatori, the initiative was created to promote the valuable historic center of Rome. We will see involved commercial zone exercises and workshops recently awarded prestigious recognition of excellence Project Ages.
One day the last weekend of every month, will be good to see traders involved, Roman citizens and institutions united under a simple motto, that of color. You will find themed shop windows decorated, models and actresses to walk our streets and many discounts for customers.
April 30 is the turn of the Rose, in all its shades: from delicate powder pink to pink, from pink coral to fuchsia more heated: come see us wearing something pink and participates in events dedicated to be held at different times of day.
Why we chose the rose? Because through May begins the month dedicated to her mother, and women in general. Color symbol of femininity par excellence, the pink will color our streets: Via Sistina and Via Francesco Crispi will be more pink than ever !!
Come and visit us, there will be many initiatives dedicated to mothers and children, as the event "Tutti giù per terra" in collaboration with UNICEF, where the children can participate in many free games along with their mothers.
From Cillabijoux, for all our customers, in the day Saturday, April 30, exceptional discounts of 20% on all collections with pink!